Introduction of a PIM system: From analysis to implementation
In a PIM system, all relevant product data of a company is centrally managed and stored or referenced in a media-neutral way to make the data available for various output channels. To learn more about the basics of a PIM system, you can find it in the article 'Simply explained: What does PIM mean?'
Comprehensive analysis for tailor-made solutions
Before a unified product information management can be established within the company, the current status quo must be analyzed. In this way, we can develop tailor-made solutions in a holistic approach and prepare your company best for future challenges.
Firstly, the existing database needs to be comprehensively analyzed, including the utilized systems (ERP, CMS, MAM, etc.) and processes, as well as the website, online shops, and publications. The insights gained from this analysis allow us to simplify work processes, integrate existing systems through interfaces, and design a suitable product information strategy for your company.
Data modeling – How are the data managed?
The modeling of existing product data lays the foundation for the PIM system: We define a suitable media-neutral data schema across all systems to be integrated, which can then be used for various purposes within the company.
Various requirements for the product data are considered:
1. Hierarchy of products
2. Technical and general characteristics of products
3. Different media files (texts, tables, images, documents, and other media)
4. Country-specific offers and assortments
5. Reusability
6. Consideration of channel-specific requirements (e.g., SEO, classifications, shop)
7. Content targeting (customization for the respective customer group)
The data modeling and media-neutral management offer the advantage that product information only needs to be entered once into the database. This saves costs and resources. Additionally, various media channels (print, online, social) can be served without much effort and always with the same high quality and specific requirements (regarding customer group, etc.).
Publication rules – How are the data processed?
Defining a set of rules for publications is also a crucial success factor for a PIM system and the automation of many processes. To achieve this, we need to answer a few fundamental questions together:
1. Which data from which systems are important for which publications?
2. How frequently should specific publications occur?
3. Are there rules for the output of specific information classes (e.g., tables for technical product data)?
4. Which languages need to be supported?
5. Are certain products and product data not available for specific regional markets?
6. What adjustments in phrasing need to be made for each country?
7. Are conversions of technical units or currencies necessary?
Output Definition – How are the data presented?
The proper presentation of information demonstrates the great strength of a PIM system. The representation of your product data can vary significantly depending on the user group and media channel. For example, there is a considerable difference between a print and an online presentation. Through an output definition, specific types of data output for each channel are determined from the beginning. For instance, meta tags and rich snippets are consistently created for new products in the online shop to improve search engine rankings and generate additional information for website visitors. By using specific classifications in the PIM system, customer data can be well organized and assigned to defined groups.
Several advantages can be derived from this approach: the output of all data and content maintains a consistently high level of quality, automated classifications help save effort and costs, and search engine optimization is greatly facilitated.
System Selection – Which PIM system suits your requirements?
With the comprehensive analysis of existing product data and systems, data modeling, and the definition of publication rules and outputs, we have determined the requirements for a PIM system. From this, the strategic objectives for your product information management should emerge: what do you want to achieve with your PIM?
Based on these requirements, we can now use our many years of experience to select the most suitable PIM system for your company from a range of high-quality systems offered by well-known providers.
Implementation – The PIM system takes shape
The decision for a PIM system significantly streamlines numerous processes related to your product data. This data is stored platform-independent and can be prepared for various communication channels as needed. However, an essential project step still follows to ensure that all product data is usable through the new system: the implementation of the system and the integration of existing systems (ERP, MAM, CMS, webshop, CRM, etc.) through interfaces (APIs) and data migration.
Transforming and providing data via interfaces for different output channels is the most crucial point in a successful implementation: this is where the magic happens!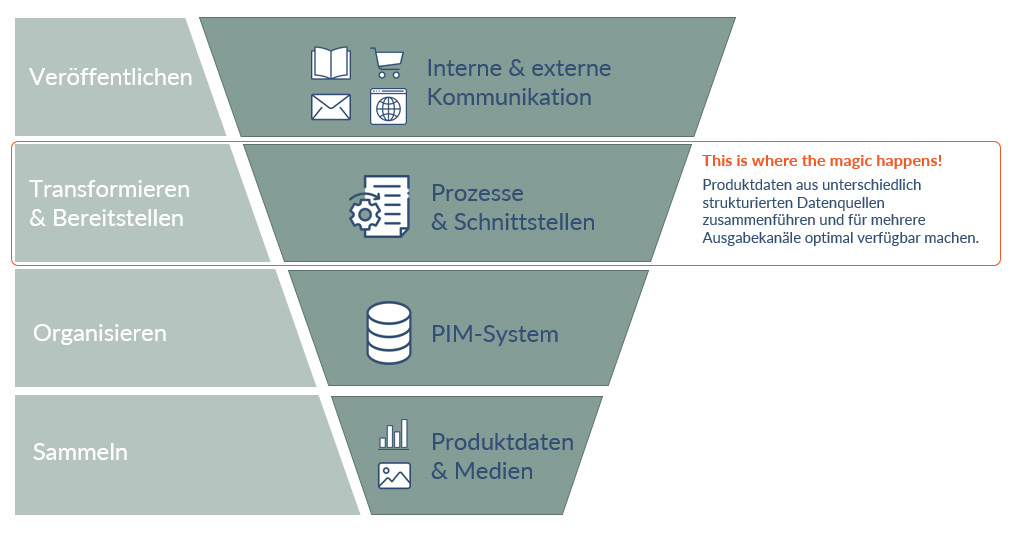 We ensure that the installation works smoothly, and you can actually benefit from a powerful PIM system in the end.
With expertise and years of experience, we accompany you on the journey to your individual product information management – from conception to selection and the implementation of the suitable system and integration into the existing system landscape.
Subscribe to the free newsletter from PANTOPIX. We will gladly keep you informed about new articles on a regular basis.
In recent times, AI has attracted much attention as it opens up possibilities to automate manual tasks. But what benefits and potentials does AI actually offer to technical communication?
read more>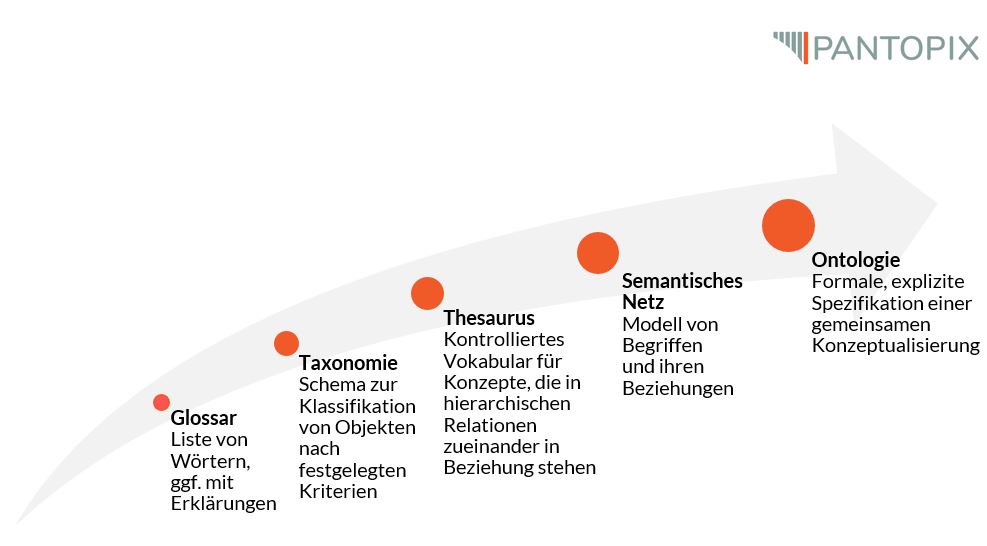 Articles
"Today, semantics is frequently discussed, especially in connection with terms like 'Semantic Web' or 'Semantic Knowledge Management.' But what exactly does semantics mean, and how relevant is it for technical documentation?"
read more>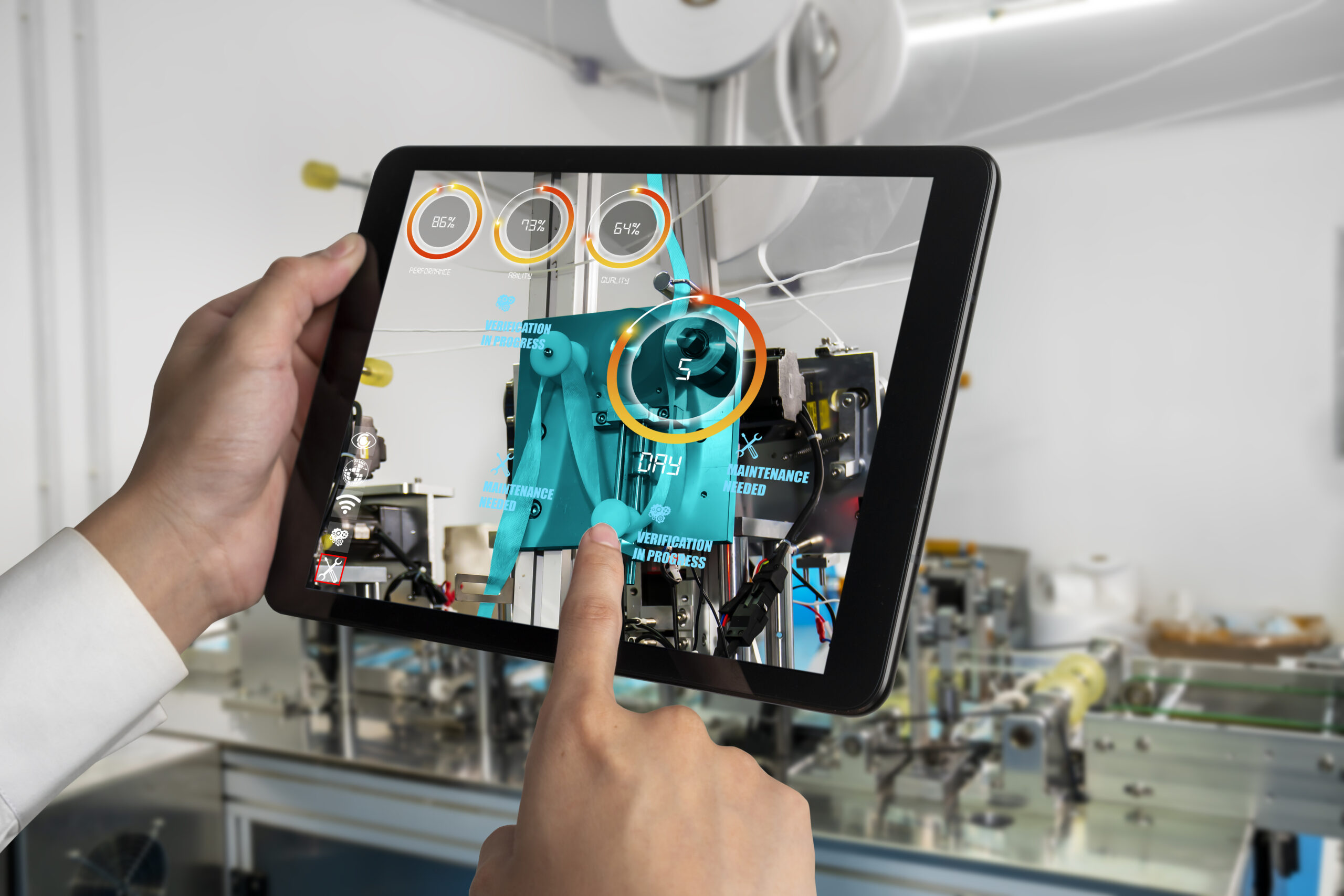 Articles
We wonder how far VR and AR are already operational and whether the trend will prevail and revolutionize technical documentation.
read more>
Karsten Becke
Managing Director