We link your information.
In almost every company there is different service information such as repair instructions or spare parts information, but also information for development or sales. As a rule, this information is recorded and managed by different departments in different systems. But how do you want to make this information available to your employees? Isolated and via separate individual applications? Or adapted to the specific situation and the information needs of the users? This is where knowledge graphs can help!
Intelligent information providing with knowledge graphs
Knowledge graphs help you to bring together information from different information silos and to prepare it for the respective target group. They make connections explicit that normally only exist in the heads of employees and provide a valuable basis for better decisions. Knowledge graphs turn your information into explicit knowledge.
A knowledge graph contains a controlled vocabulary, one or more ontologies and instance data to make knowledge of a domain available. For this purpose, application-critical information from existing information silos is transferred to a graph database and "networked" there via a graph. Special applications access the information via query languages and make it available in a targeted manner.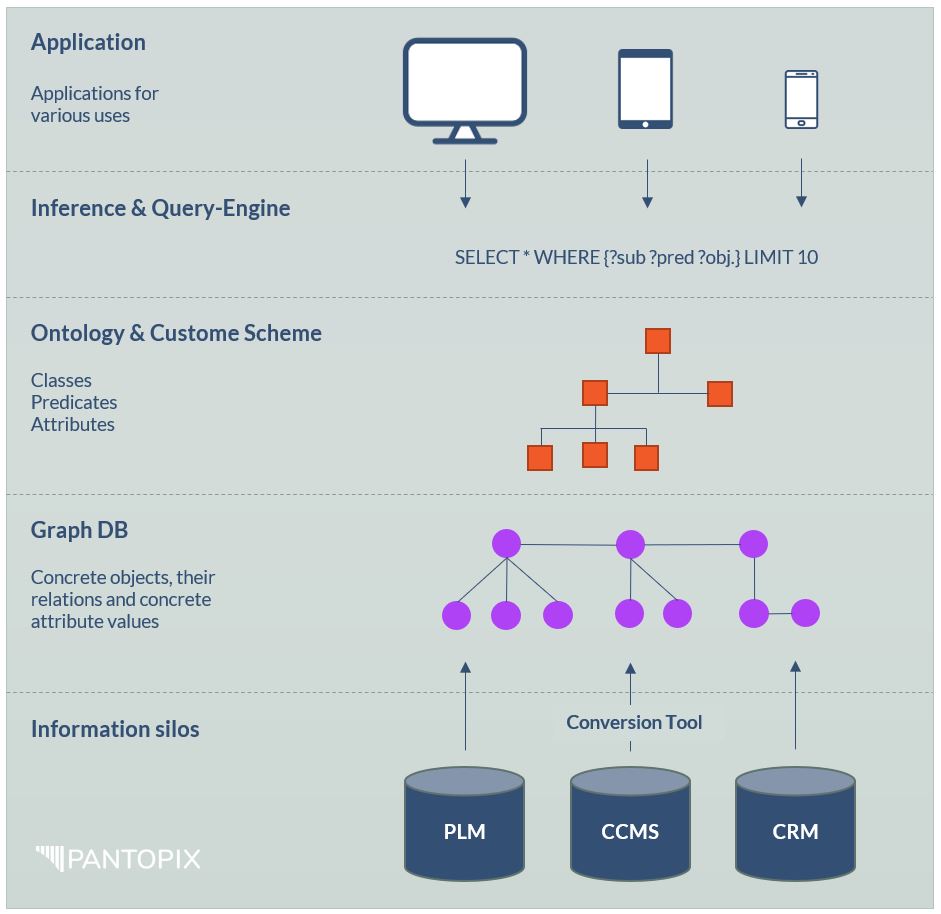 We take your service to the next level!
Feel free to contact us.
The benefits of knowledge graphs
Linking of information that was previously provided in isolation


Outstanding basis for portals of various types


High flexibility and scalability through representation of information in the form of nodes and edges


Powerful inference mechanism that systematically determines new relations between entities


Integration into existing IT architectures and processes


Core of further applications such as recommender systems, dashboards or customer 360
Are you ready for transformation? Do you dare to question known solutions and go new ways towards networked information? With experience from numerous projects, we will be happy to accompany you on your way – in the requirements specification, modeling and implementation of both the knowledge graph and the associated application.
Karsten Schrempp
Managing Director